Jannat~E~Kashmir (Sold Out)
₹ 64,500/- Person all inclusive with flights
Kashmir distinct from all the other hill stations in India primarily being discovered by the Mughals and not by British. Kashmir is encircled by three mountain ranges of the Himalayas- Karakoram, Zanskar and PirPanjal, running from northwest to northeast.
Duration: 16th October 2021 till 23rd October, 2021
Price Per Guest : 75,000/-
The Andaman and Nicobar Islands, located in the east of the Indian mainland geographically, is a splendid island in the Bay of Bengal
Duration: 26th Oct till 31st Oct (4 Nights & 5 Days)
Twin sharing basis – INR 68,500 /- (all inclusive with airfares)
The north eastern part of India is blessed with oodles of natural splendours, separating the Assam valley from the plains of Bangladesh, hilly Meghalaya – the 'abode of clouds' – is a cool, pine-fresh mountain state set on dramatic horseshoes of rocky cliffs.
Duration: 11th November till 18th November
The name "Rann" comes from the Hindi word ran (रण) meaning "desert". The Hindi word is derived from Sanskrit word Irina attested in the Rig-Veda and Mahabharata
Duration: 17th November till 23rd November
INR 59,500 /- Per Person (Includes Airfares)
Duration: 21st November till 27th November
INR 59,500 /- Per Person (Includes Airfares)
This ancient city is considered to be the same legendary Dwarka which was the dwelling place of Lord Krishna after he left the sacred city of Mathura. A religious hub and architectural gem, Dwarka is one of the four most holy sites of Hinduism called the Char Dham, Dwarka in the West along with Badrinath in the North, Puri in the East and and Rameshwaram in the South is a must visit pilgrimage for all devout Hindus
Duration: 8th December till 14th December 
Maldives – luxury In Paradise
For more details contact +91 9910177670 or write us at travel@karevoyage.com
KareVoyage for 50 Plus Wanderers brings you an exclusive holiday to Maldives. Maldives is irresistible with its white beaches, turquoise waters, blue lagoons, colorful marine life and palm trees. Maldives holiday is a dream come true at any time. Tasty cuisine, extremely friendly staff everywhere, and tons of relaxation opportunities makes this country worth visiting at least once in a lifetime.
Duration: 16th November till 20th November 2021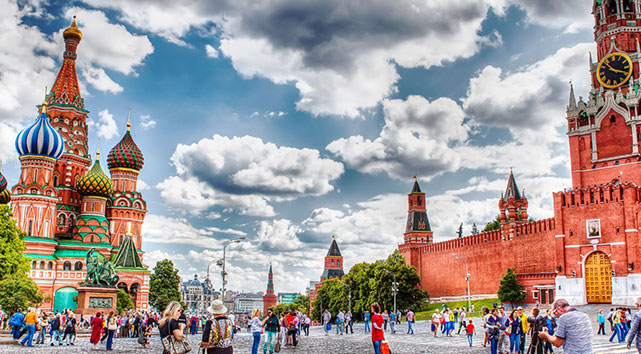 The world's largest country which offers it all, from historic cities and idyllic countryside to artistic riches, epic train rides and vodka-fuelled nightlife.