It's said that necessity is the mother of invention, and realization is the master of necessity. It is the realization of non-availability which drives us to either invention or discovery, and it was a "realization" that inspired us to take a step forward and try to fill this gap.
It began on a vacation to one of the most aspired destinations with parents, children, brothers, and in-laws. Together, we were like a small tour group without any guide. The only twist in this otherwise perfect outing was different desires for the vacation from different age groups. While we "youngsters" wanted the trip to be a bit more explorative, relaxing, and set at our own pace, our children had their own definition of "vacation", with food, television, and games occupying the list. Sadly, though, amongst the list of all of the ideas for our dream vacations, our parents almost always found their wishes and aspirations lost, and more often than not, ended up either managing kids or just tagging along with us. The only time they truly enjoyed the vacation was when they were left amongst themselves and were at ease going at their own pace.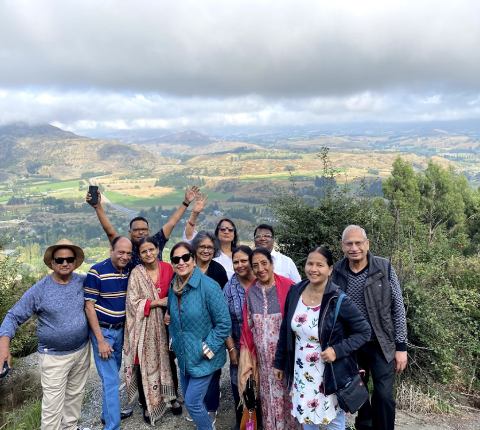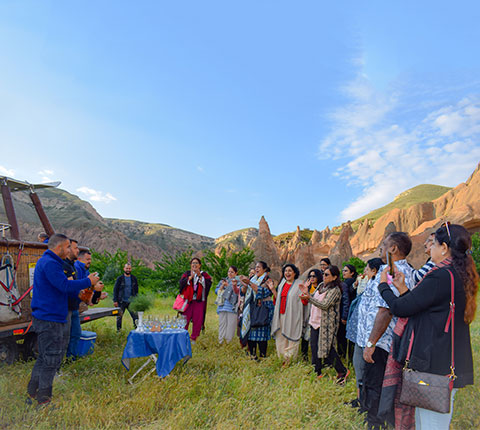 This realization drove us to find some travel agency, group, or club, that could give our parents and their friends a managed tour set to their own ability, pace, and liking.
Most companies we found were typical travel agents giving us the same packages over and over, without any customization. Some were exclusive clubs, only for paying members. Group travel for the elderly seemed not to be an expert area, and more than a few travel agents thought we were trying to dump our parents on them while we went holidaying. We had no viable options to arrange for an exclusive trip and absolutely zero choices for someone to consult our parents on their vacation plans, despite their willingness to pay.
Having been in hospitality industry for more than 15 years, and having so much personal travel experience, I came up with this idea and tested this experience first with elderly people near and dear to our hearts. The idea was to arrange them the liberty, space, and leisurely pace to experience whatever they wanted to on vacation, with us just being around for contingency and support. To my surprise, it was hit from the go, and there was no looking back. With necessary local medical support and customized arrangements for our exclusive guests, this idea started us on our pleasant journey, which we are now doing full time.
Love & Grace,
Shefali
About Karevoyage
Karevoyage- for 50 plus wanderers- is an exclusive travel and tour company dedicated for travel enthusiasts, who prefer to travel the globe and explore but in a group environment.
The KareVoyage team understands the gap and works very hard on how to deliver on what we promise. Keeping all current gaps that people over 50 experience while travelling, we design our itineraries in a way that lets you experience everything without making you feel exhausted.