Welcome to Karevoyage
Karevoyage- for 50 plus wanderers is an exclusive travel  and tour company dedicated for travel enthusiasts, who prefer to travel the globe and explore but in a group environment.
The KareVoyage team understands the gap and works very hard on how to deliver on what we promise. Keeping all current gaps that people over 50 experience while travelling, we design our itineraries in a way that lets you experience everything without making you feel exhausted.
KareVoyage designs and executes unique group-travel experiences
across the world 
for 50+ travelers
In The Know – Why KareVoyage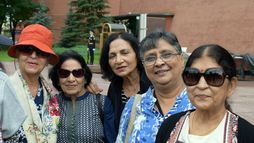 Dedicated to the age group of 50 years+
Travel with your companions and friends on itineraries designed with YOU in mind. Companions over 18 years old are welcome. Our group size is maximum of 16-18 travelers.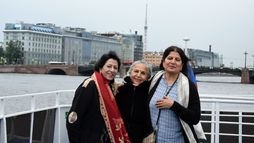 In The Know - Because We Care
Before every tour we gather all information from you pertaining to your likes and dislikes, your medical history, your food habits and we make a note of all in order to give you a wholesome travel experience.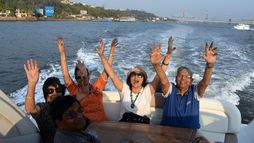 Genuine travel experiences
KareVoyage itineraries crafted carefully that are thoughtfully planned. We do not believe in conveyor-belt tourism, where groups are pushed through a rigid itinerary at the expense of spontaneity. Your Pace – Your Comfort is the key here.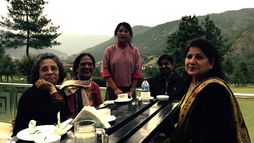 Hassle-free all-inclusive packages
We respect your budgets. There are no shockers at the end of the trip, nothing is left to chance. In few cases there could be exceptions to this rule, and the same will be very clearly notified to you.
You had made very sincere effort to make this trip a memorable experience which indeed it was. The planning and execution were commendable. What impressed me was the way you took care of the elderly and those who needed some support. The tour was paced well to take into account the age group and you had also ensured that those who were fit did have activities to keep them engaged like the morning trek for bird watching and the visit to a tribal house at the Gir resort.
I recently had the opportunity to go to Australia with KareVoyage. It was simply a dream come true for me. Kudos to Shefali to organize such a lucid tour with amazing hospitality love and utmost personal care, when it comes to rating I will give her company 5 on 5. This was my third international tour with her and I thank her for entering into my life like an angel. It was only because of her otherwise it was impossible to take such kind of travelling for a single old lady like me.
Dear KareVoyage team
It was great travelling with you to Bhutan and Srilanka, we could not thank you enough for you took real good care of all of us. I will never have any inhibition of travelling alone with you at any point of time. You were extra careful with everyone and were always looking after us with a smile. Thank you again and God bless you and make you grow many folds.
Kudos to Karvoyage for their unparalleled feeling of your own,when I undertook the above trip to Kerala with them…a land of coconuts, lush green vegetation & mind blowing backwaters.
The feeling of Apanapan… single them out of the lot who are trying takingout group of Seniors i e above 50 years and above.
My hearty congrats to theGr leader Shefali who was ably assisted by Ritu.